VISIT THE J. MOSS TASTING ROOM
Tasting by Appointment: Friday - Sunday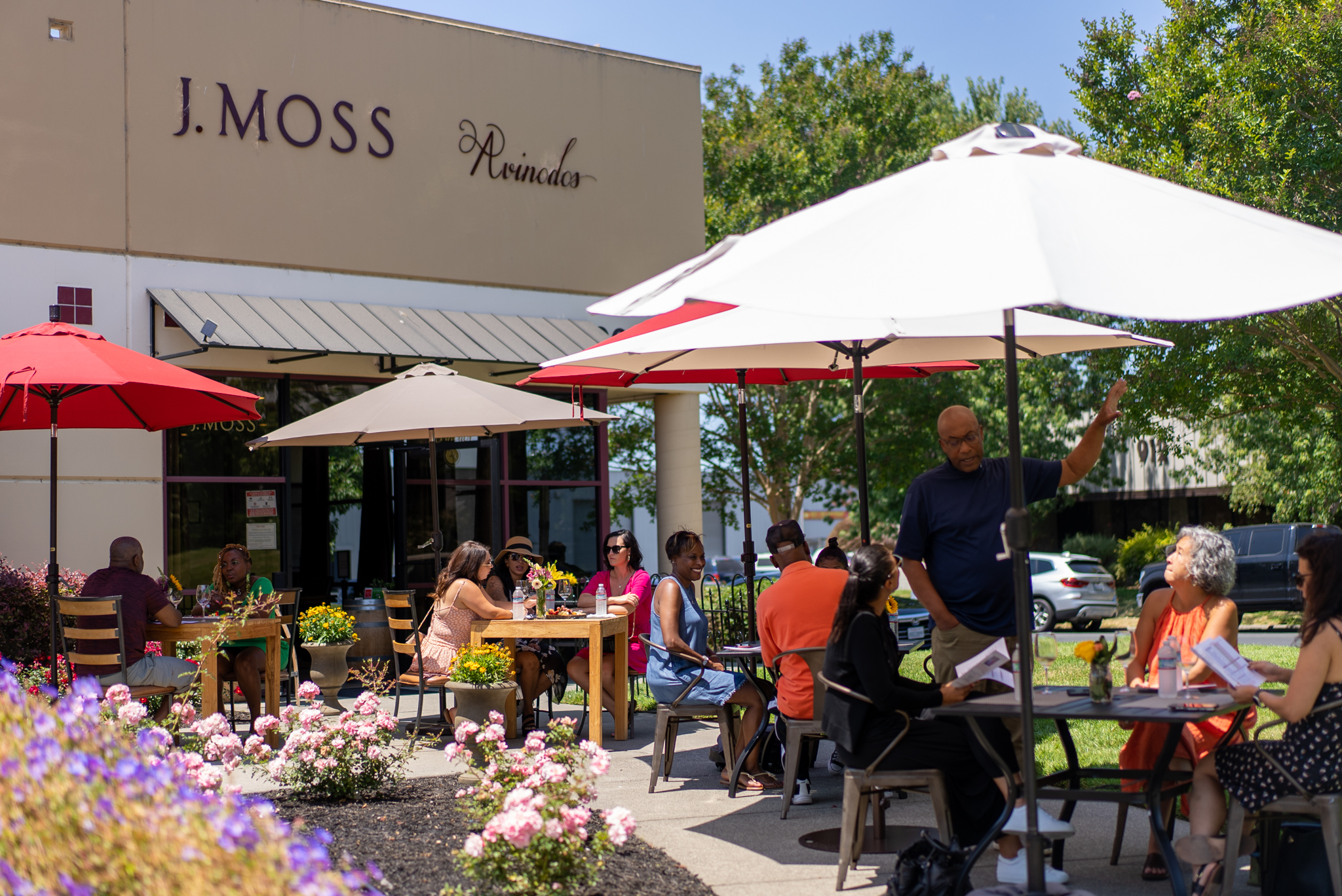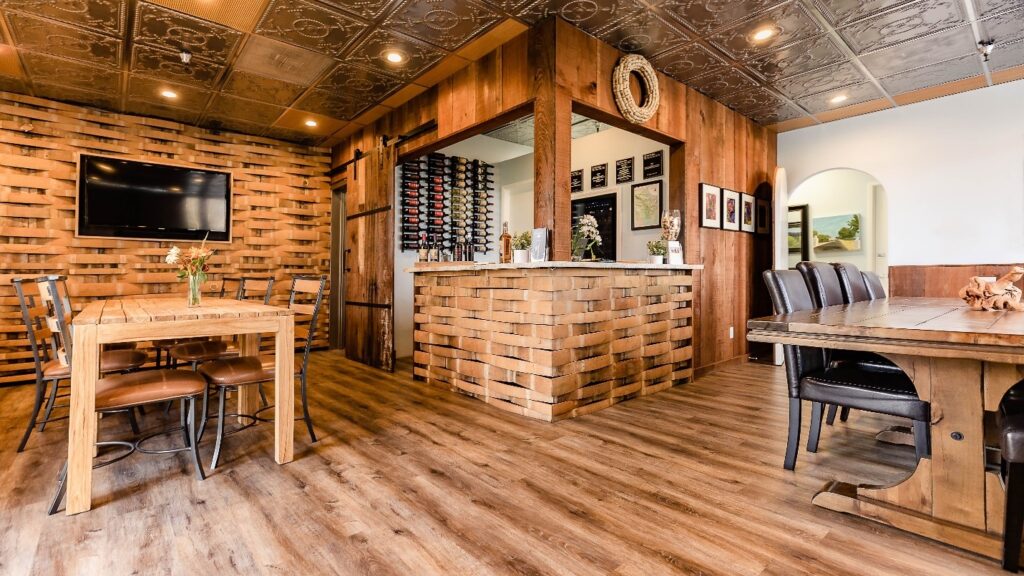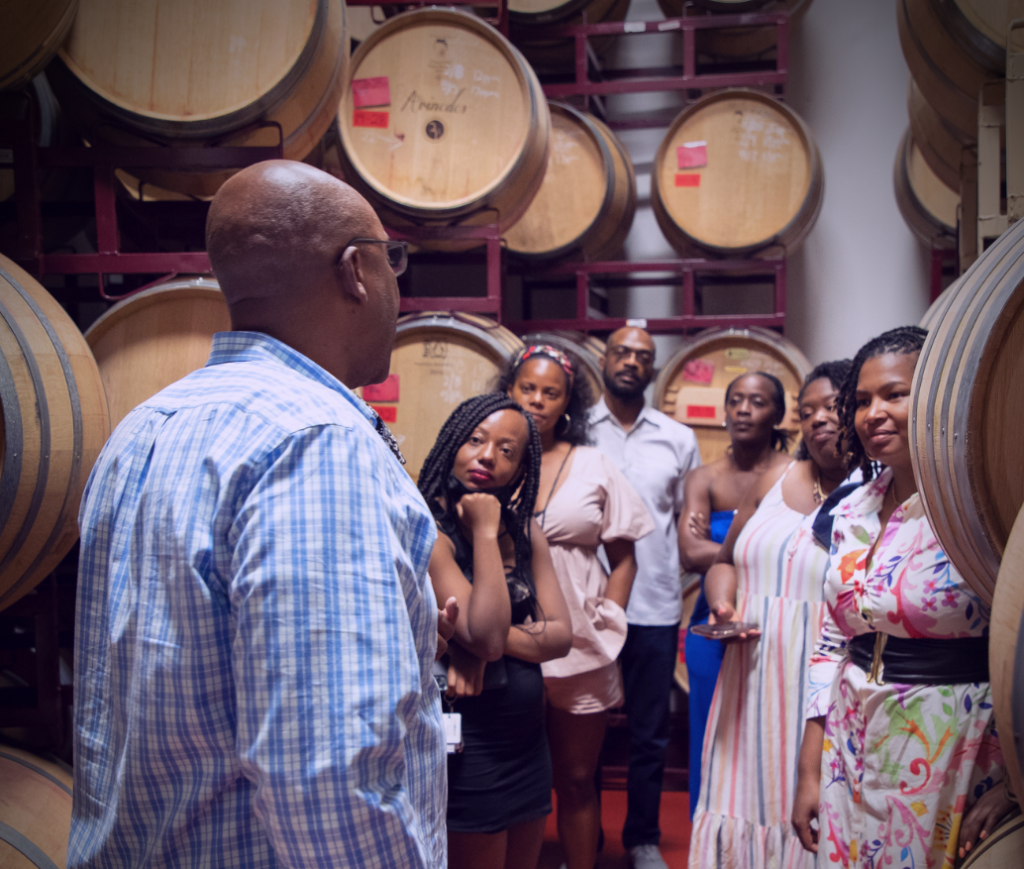 * Family Owned * Boutique Winery * Hand-Crafted
* Limited Production * Award Winning Wines
J. Moss Winery is nestled in the Crusher Wine District, an urban setting in South Napa by the Crush Statue and minutes from the City of Napa with first access to Wine Country from the Bay Area.
The J. Moss tasting room and courtyard setting are a welcoming and personalized experience.  Enjoy a 60-minute seated salon style wine tasting experience followed by a visit to the winery production area.  Limited reservations for groups of six (6) or less are available, Friday, Saturday and Sunday, with seating times at 11:00am, 1:00pm and 3:00pm.
Before making a reservation, please carefully review our Visitation and COVID protcols below.
Tasting Experience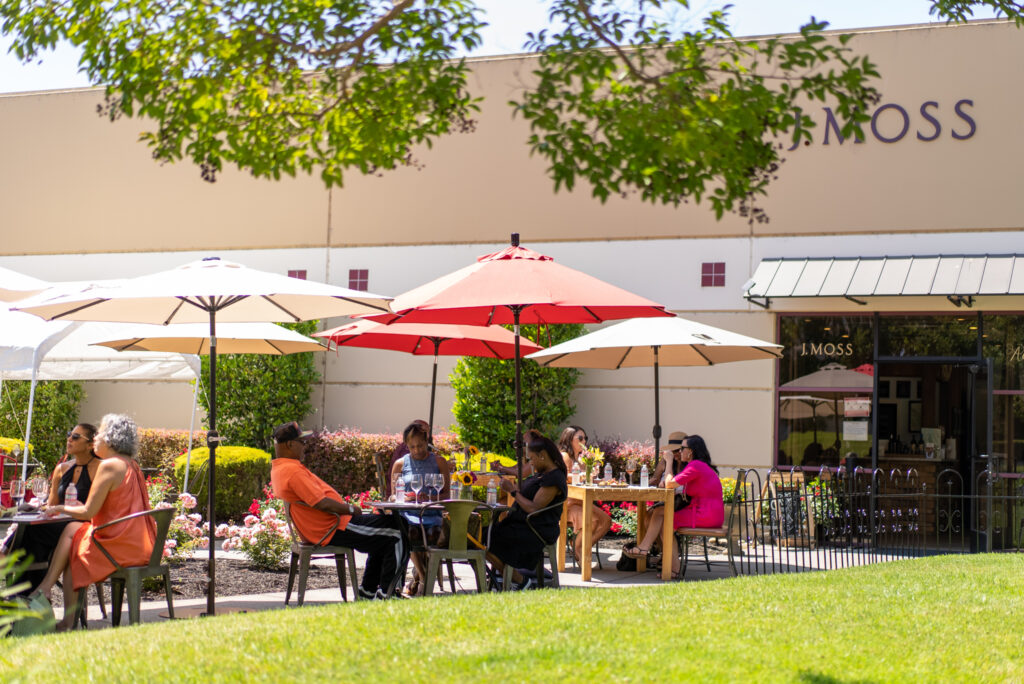 Winery Tasting Experience
Tasting will be hosted in a salon style seating in the outdoor fountain courtyard or in the intimate tasting room by one of the knowledgeable Wine Associates (and if available, the Winemaker/Proprietor).
Explore five (2 oz. pours) of J. Moss award winning limited production wines (specializing in Napa Valley Cabernet Sauvignon) followed by an informational visit to the winery production area (the vineyards are not at this location.)  Groups limited to six (6) or less.  Must be at least 21 years old to taste or purchase wine.
DAYS:     Friday -  Sunday
TIMES:      By Appointment - 11am, 1pm and 3 pm
FEE:       $45 per person
Wine Society members please contact J. Moss directly to reserve your visit.
Visitation and COVID Protocols:
Visitors are encouraged to wear masks while indoors and practice social distancing.
Guests are to arrive at their scheduled reservation.  Unfortunately, reservations will only be held for 15 minutes as each visit is limited to 60-75 minutes maximum as we must thoroughly sanitize guest areas before the next seating appointments.
Retail wine sales are welcome after the tasting and by curbside pickup in front of the tasting room.
Reservations are weather permitting.
Club Members please be sure to contact in advance to make a reservation.
Our Commitments to You:
We will be using fresh recyclable paper menus for guests.
We wash and sanitize all glassware thoroughly after use.
Hand sanitizing stations will be available upon entry and at locations throughout the facility.
Our staff are required to practice meticulous hand hygiene.
We are regularly cleaning all high-traffic locations.  Tables and chairs will be disinfected after each use.
Our Requests of You:
Please refrain from visiting if you have a temperature, aches, are not feeling well or exhibit any symptoms of illness or COVID-19.
Guests are encouraged to wear face covers except when seated at the table for their wine tasting.
Please arrive on time as appointments are staggered to maintain guest social distancing and spacing.
Picnicking is not allowed on property at this time, nor can outside food be brought in.